VITALS
Score: Texas Tech 54, Kansas 16
It Was Over When: The Fake Punt
Player of the Game: Tony Pierson had six catches for 118 yards before leaving the game with a concussion.
Fun Stat: Texas Tech had 54 unanswered points after KU took a 10-0 lead. Tech did not score in the first quarter.
RECOVERY PUPPIES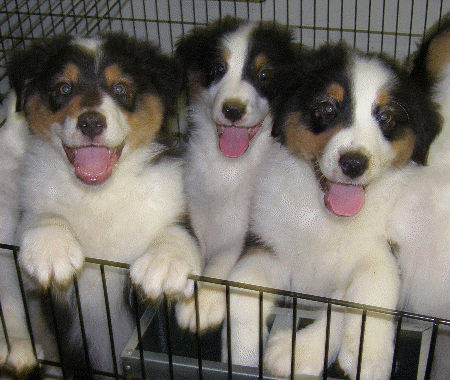 THREE POSITIVES
1. First Quarter
Kansas was the better team in the first quarter. The defense was excellent, and the offense was moving the ball very well. Jake Heaps started the game 7-8 for 103 yards and a touchdown. It may have been the best quarter of football KU has played all season.
2. Uh…
3. More puppies?
THREE WORRIES
1. Tony Pierson
Pierson suffered a concussion after a long catch and run in the second half. Weis said after the game Pierson could miss an extended amount of time due to the injury. Without Pierson, Kansas loses most of their play-making ability on offense.
2. Scheme
How does Kansas go from one of the better rushing teams in the conference to 54 yards on 34 carries? With KU's running backs their lack of talent at receiver, why mess with the running game?
3. Effort
There is no question the team quit after the fake punt attempt. This had the feeling of Turner Gill game. That's something that was supposed to go away under Weis.
UP NEXT
Kansas goes on the road to face TCU for an 11 a.m. kickoff.
"CRAZY" ARROWSMITH