"I don't know. I can't answer that. I can't." – Frank Haith
What would the difference in this Missouri team be if Michael Dixon was on the team instead of Phil Pressey?
The Tigers lost again on the road, this time at Tennessee, 64-62 on the strength of poor decision making and selfish play from the team's best player. It is a script that has been read several times by Missouri fans: Florida, LSU, Texas A&M, Arkansas, Kentucky, and now Tennessee.
Many may point to the disaster that was the paint for Missouri. Tennessee pulled down 17 offensive rebounds which padded a 40-27 rebound margin. The Volunteers were led by Jarnell Stokes and Jordan McRae who combined for 28 points and 19 rebounds, nine of which were offensive.
The reality of the game was Missouri had an eight point lead with 10 minutes remaining in the game even with the lopsided rebounding margin. Missouri led 50-42 by getting whatever look they wanted inside and pressuring Tennessee on defense. The Tigers held the Vols to 36.7 percent from the field and forced 12 turnovers. Laurence Bowers was doing Laurence Bowers things – he had 20 points in the game – and Pressey was playing under control and distributing the ball well. In fact, in the first 30 minutes of the game Pressey had just one turnover, eight points, and seven assists.
Missouri was in control.
Then Pressey took an ill-advised three and the wheels fell off. Tennessee when on a 18-3 run, fueled by 10 points from McRae and poor shot selection from Missouri – an eight point lead evaporated into a seven point deficit with three minutes remaining.
The Tigers would claw back to within three and had the ball with a chance to tie with under a minute remaining. Mizzou and the Vols would trade baskets before Pressey jogged the ball up the floor with under 20 seconds remaining and down by three. Then, without warning or purpose, Pressey shot a three.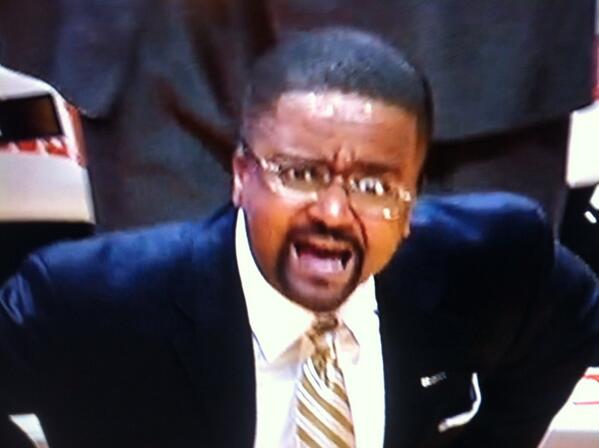 "I wanted to keep doing what we were doing and attacking the paint," Haith said. "Didn't want that shot. Simple as that." Before the reporter could finish asking why Pressey would take the shot Haith answered. "I don't know. I can't answer that. I can't."
A tipping point with Pressey appears to have been reached. Haith was publicly dressing down Pressey after the shot attempt and continued to stare him down on the bench during the timeout that was call right after Pressey's miss. Haith appears to be finished with him, and that is understandable.
Mizzou falls to 2-6 on the road in SEC play, losing one in overtime (Kentucky) and four more by three or fewer points (LSU, Texas A&M, Arkansas, Tennessee). All five games were decided on one position late in the game by Pressey. If any one of those games ended as a win, Mizzou would not be heading into the SEC tournament as a six seed. No, Pressey didn't lose this game or any of the other four for Missouri, but he killed opportunities for the Tigers to come back and win it. This is something no team can afford from it's best player.
Haith now has to figure out how to fix his team's problem's late in games. It isn't that Missouri doesn't play well on the road, they don't finish well. Talk about rebounding, shot selection, officiating, whatever you would like. The result of the game almost always comes down to how Pressey leads the offense in the final 10 minutes of a game. If Haith cannot figure out what to do with him soon, the Tigers are looking at another sloppy exit from the tournament.
So I ask again: What would the difference in this Missouri team be if Dixon was on the team instead of Pressey?
"I don't know. I can't answer that. I can't. " – Everyone